We, the Leadership of the coven, send blessings during this trying times. We hope you are all safe and healthy. To those that work on the front lines, we honor your sacrifice and dedication. We Stand with you! May we all get through this to a new beginning and a bright healthier future.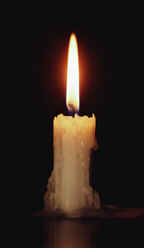 On a side note, we want to make it very clear that we not associated with any covens in the Toledo area except for the two covens we have listed on the right side.
One is located in Toledo, while the other is located in Delta, but does classes in Toledo.
It has come to our knowledge that there are false statements online when researching locate covens.
Lady Bona Dea is our founder. She trained and Eldered the Leadership in Starwood coven,
We gave the High Priestess of Owls Grove her Neophyte training; at which time she was then trained by another Elder in our line. (This coven also brings in teachings from the High Priestess's family tradition).
If you ever read anything online that claims Lady Bona Dea or us had trained a person, please confirm that with us.
If you every read or are told someone was trained by Lady Circe of Toledo, please do your research on this. We can help with this, but there our still Elders from her time availability to confirm such claims.
We want everyone safe, and being trained by a trusted teacher.
Thank you,
Lady Arawyn Lyonesse, Elder High Priestess
Lord Gwydion Lyonesse, Elder High Priest