Samhain
Open Ritual
Our Samhain ritual will be Oct. 29 at 7pm. This ritual will be open, and if you would like to attend please email/call Lady Arawyn for directions and the welcome letter. This Samhain celebration is to honor the Third Harvest of Meat. Happy Witch's New Year! Let's join together and honor our Ancestors as the dark half of the year unfolds around us. Please join us as we dance with the dead and turn the wheel bringing in….Samhain!
The Cool Winds of Fall whisper to us all!
arawyn26@hotmail.com
(419)276-8832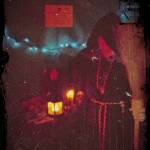 *We are accepting new students who can start classes in fall of 2016; if interested please join us at this ritual to see if we are what you might be looking for.*
*For those of you who wish to contribute to our website please email articles, events, poems, recipe and/or stories to arawyn26@hotmail.com and once approved, I will get them posted.
If you are having any problems emailing me, please leave a comment here and I will answer it.
Thank you,
Lady Arawyn Lyonesse, HPS
Please check out Ritual of 2016