Beltane
(April 25th)
We will be having an

open circle at 7pm

.  If helping with setup please arrive at 6pm, otherwise please be there at 6:45, Thank you! Beltane is the time for  us to help bring forth the Light half of the year with the changing of the reigns; Witness the union of the Maiden and the Sun God dance a May Pole Dance; Ask the Fey to come and play as we open a portal to their realm.  Help us turn the wheel of the year as we bring in the High Sabbat of…Beltane! The circle will be at the large club house. For directions please email me, Lady Arawyn, at: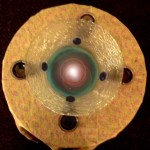 *We are accepting new students; if interested please join us at this ritual to see if we are what you might be looking for.*
*For those of you who wish to contribute to our website please email articles, events, poems, recipe and/or stories to arawyn26@hotmail.com and once approved, I will get them posted.
If you are having any problems emailing me, please leave a comment here and I will answer it.
Thank you,
Lady Arawyn Lyonesse, HPS